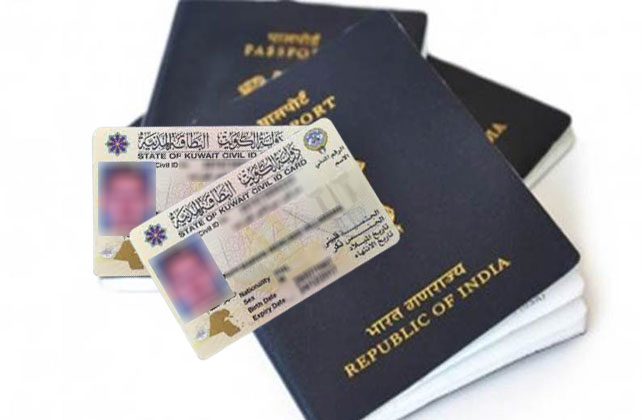 Indian Embassy has made it mandatory for anyone applying for new passport or renewal of existing passport to provide the copy of the Civil ID card and Phone number of two of their relatives or friends along with the passport application form.
A new circular sent to the Passport outsourcing center confirmed that any application for renewal or issuance of Indian passport will be accepted only after the applicant provides a civil id copy of two relatives or friends along with the application form. This new condition is already in place and people unaware of this requirement faced rejection of their application at the out sourcing centers. However, the Embassy has so far not issued any public announcement in this regard.
According to informed sources, the embassy made it mandatory to attach the civil ID copies as in many cases, the embassy is unable to track the passport holder as the mobile number of the applicant is unreachable and the reference contact number given with the application is invalid.
This mandatory submission of valid civil ID copy and contact number of relatives or friends will make embassy to track the passport holder easily if required. Anyone applying for new passport at the outsourcing center must carry the civil ID copy of two of their friends or relatives along with other requirements.
Facebook Comments