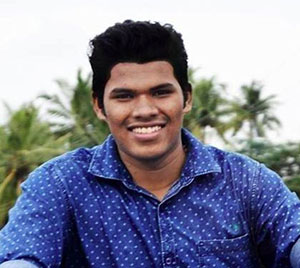 Former resident of Kuwait, Ajay George Menachery died in a car accident in Barrie, Canada while he was returning from his workplace.
He was the son of George Sebastian Menachery and Achaama George. Both were resident of Kuwait for several years. Mr George Sebastian Menachery was working with Kent Water Purifier system in Kuwait and Achaama George was the commercial manager at Ceasers restaurant group.
Ajay George Menachery was a student of Indian School in Kuwait. The vehicle in which he and his friend were travelling met with an accident at 2 am on Saturday morning.
Facebook Comments