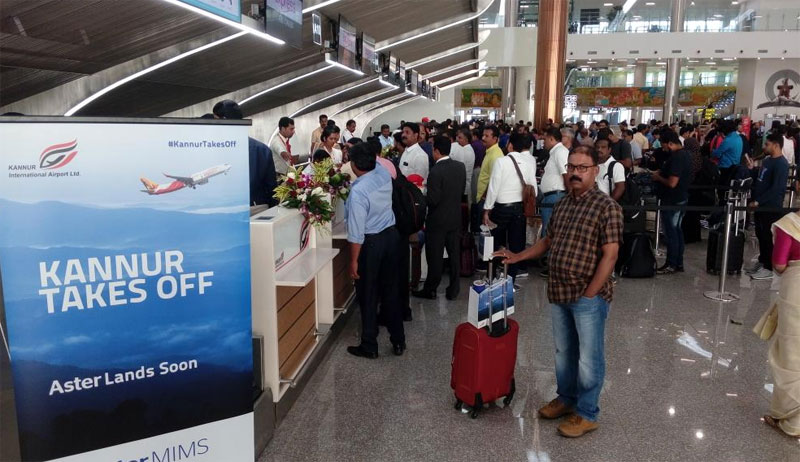 Civil Aviation Minister Suresh Prabhu and Kerala CM Pinarayi Vijayan officially inaugurated the Kannur International Airport by lighting the lamp and a ceremony.
The airport commenced operations from today, with an Air India Express flight taking off to Abu Dhabi. Two flights operated by GoAir are also scheduled to leave for Bengaluru and Thiruvananthapuram later in the day.
There is no direct flight to Kuwait. However, GoAir had announced that it GoAir will operate flights to Abu Dhabi, Dammam and Muscat initially and will soon add Doha and Kuwait to its route.
The Rs 1,892-crore airport is located at Mattanur, 16 km from Kannur, and is spread over 2,000 acres.
With this, Kerala will be the only state in the country to have four international airports. The other three are at Thiruvananthapuram, Kochi and Kozhikode.
The Kannur airport will have parking bays for 14 Code E aircraft or 20 Code C aircraft and will be able to handle 2,000 passengers at a time.
The KIAL is slated to serve more than 1.5 million international passengers annually.
The airport will start off with a runway of 3,050 metres. The runway length will increase to 3,400 metres, eventually touching 4,000 metres.
Facebook Comments