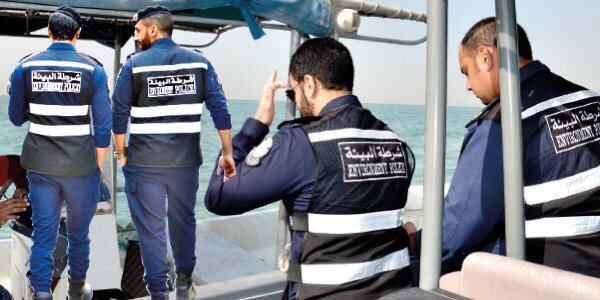 The Environment Police Department warned against monitoring street violations by photographing the face of the violator who dumped the waste, saying that the appearance of the offender's face in the photo might prompt him to sue the photographer for defamation
"According to Article 33 of the Environment Police Law, it is forbidden to throw garbage or waste of any kind except in containers designated for that," an official source in the Environment Police Department told Al-Rai. And informs the EPA, the Environment Police, or the Ministry of the Interior's operations, and sends the photograph to register a case against the person who dumped the garbage, which gives the violator the right to register a case in the electronic crimes department against a person who has filmed for libel and misrepresentation, .
He stated that "whoever depicts a dissident in the street is photographed from behind, indicating the type of vehicle and then entering the site of the General Authority for the Environment to record the communication and send the photograph to the site or contact the operations room in the Ministry of the Interior, The violator ranges from 50 to 500 dinars.
Facebook Comments