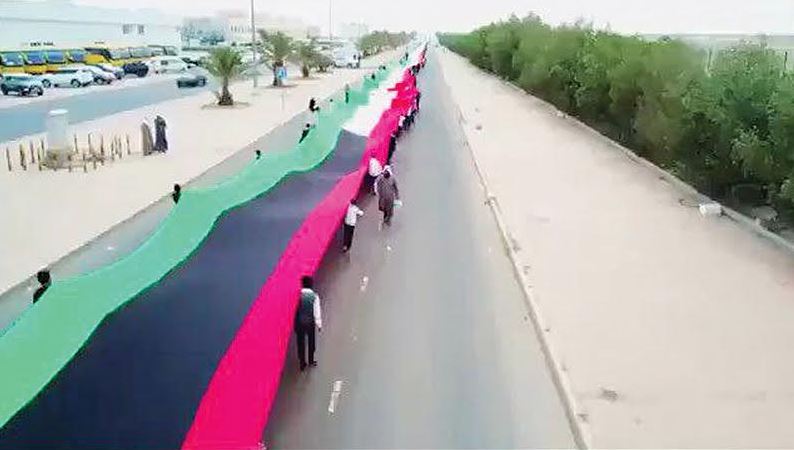 Kuwait City: Kuwait is vying for a place in the Guinness World Records through the world's longest national flag as part of festivities marking the National and Liberation days, according to KUNA.
Mubarak Al Kabeer Educational Directorate at the Ministry of Education is preparing to enter the Guinness Book by organising a celebration of carrying the longest national flag with a length of 2,019 metres, with the participation of more than 4,000 students and teachers on Sunday, February 10.
The ceremony will be held under the auspices of Minister of Education and Minister of Higher Education Dr Hamid Al Azmi, with the participation of Ministry of Defence, Ministry of Interior, Civil Defence and international arbitrators.
Mubarak Al Kabeer Educational Directorate chairman Mansour Al Dehani has formed a number of committees to work on arranging and preparing for the ceremony, which will witness the attendance of parents of students and many citizens and residents.
This celebration coincides with Kuwait's 58th National Day, 28th Liberation Day and the 13th anniversary of the Amir of Kuwait Shaikh Sabah Al Ahmad Al Jaber Al Sabah's assumption of power.
Facebook Comments